This is the idea which drives India ITME Society's search for talented, stand out leaders, innovators and determined perseverance in their field of work. To mark 4-decade old successful journey of India ITME Society an award was initiated.
2nd edition of awards are India ITME Society's humble attempt to recognize the exceptional & significant contributions that have influenced positive change in the textile engineering sector of our nation.
India ITME Society Awards 2022 is scheduled to be presented on 10th December 2022 at India Exposition Mart, Greater Noida, Uttar Pradesh.
With India aiming towards becoming a super technology provider to the world and having a vision of developing 100 Indian textile machinery champions, the India ITME Society has been instrumental in textile engineering and technology provider's rise from scratch.
These awards will set the tone for the start of the biggest textile engineering show which will have the presence of international & national delegates representing ambassadors, council members, various ministries, state ministers, textile & state commissioners and global investors. The renowned textile entrepreneurs and emerging textile investors will all be a part of this event. The winners will be felicitated with cash award, trophy & certificate in the format best suitable to the category. With the wide network of the India ITME Society, the recognition of the awards will not just be limited to the delegate present at the award function but will also be circulated to the wide database & the entire press & ministry associated with the India ITME Society.
This 2nd edition of awards looks to recognize and felicitate awards in the following new categories:
Category 1 – Award for Overall Best Performer in Engineering Industry presented in 8 Specific categories (Ginning | Spinning| Weaving & weaving preparatory |Processing & Finishing | Garmenting | Printing | Accessories for Textiles | Technical Textiles ).
Category 2 – Award for Best Innovative Technology for Pollution Control
Category 3 -Women Leadership Award in Textile & Textile Engineering
Category 4 -Award for Research Excellence
Category 5 – Textile Maestro
Society strongly believes that education is the foundation platform that has lifted this textile sector to such a glorious stage. So it has also introduced an award category specifically targeting youth, research & innovations. Mr. S Hari Shankar, Chairman, India ITME Society said, "The society & self strongly believes that the young minds of today are the colorful future of our Textiles, this is why in addition to the dedicated award category for our innovators in the 2022 edition, we have always introduced knowledge programs for the learners. Our society over the years is initiating several constructive programs to recognize & empower knowledge to innovative researchers, and technical faculties as well as to act as an active connect between the knowledge hub -technical institutes & the ever-changing industry. I am sure, the success story of innovators recognized in our awards will attract more youths towards R & D in textiles"
To ensure fair practice and true unbiased nature towards the awards selection, the society has brought on board reputed textile technocrats from different sectors of textile.
Mr. S. Hari Shankar, Chairman & Members of Steering committee of India International Textile Machinery Exhibitions Society along with the Jury members takes great pride & pleasure in announcing the winners as below:
Top Performance in Textile Engineering Industry
Under the Spinning segment, M/S Lakshmi Machine Works Limited is accorded the award.
Under the Weaving & Preparatory segment, Rabatex Industries is accorded the award.
Under the Finishing segment Texfab Engineers (India) Pvt. Ltd. is accorded the award.
Under the printing segment, ColorJet India Ltd. emerged as a winner due to an innovative concept developed within India which is now gaining a lot of importance in the overseas markets.
Under the Accessories for the entire textile machinery segment, Lakshmi Card Clothing Manufacturing Company Private Limited is selected as a winner mainly due to their excellent service support innovative product range, and stringent quality control systems for the spinning industry.
Best Initiatives for Pollution Control Technology
S. A. Pharmachem Pvt. Ltd is accorded the award.
Special Award for Women
Women Entrepreneur – Ms. Deepa A Kumar is accorded the award. Ms. Deepa A Kumar is the Founder & CEO of Yashram Lifestyle Brands.
Nurturing Women Empowerment – Ms. Neha Jhunjhunwala, Director, Sarla Performance Fibers Ltd. is accorded the award.
Woman Master Weaver – Ms. Santoshi Kewat is accorded the award.
Restoring Traditional Skills – Ms. Kumari Raita is accorded the award.
Research Excellence
Under this category, Dr. Rekha Ramakrishnan from SASMIRA is accorded the award.
Textile Maestro
Mr. S P Oswal, Chairman & Managing Director, Vardhman Group of Companies is accorded the award.
The awards will be presented on 10th December 2022 at India Exposition Mart at the highly prestigious CEO Conclave –"Empowering Textiles through Technology". CEO conclave is an interactive closed-loop forum conceptualized to bring together high-level decision-makers from Government & eminent industry leaders from India and key stakeholders from across the globe. The conclave will have representation from Overseas Delegates, Government Officials, and CEO & Managing Directors of top-notch Indian & International Textile & Textile Machinery companies.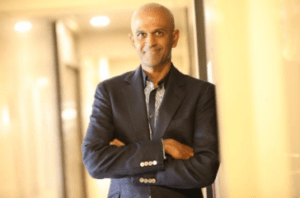 "Every edition of India ITME Society awards will try to do justice and grow bigger, better & bolder by introducing strategic categories and reaching a wider audience. The credit for the growth of the awards goes to none other than the fellow participants themselves. It is their dedication and hard work that adds value to the award categories. We are grateful for all the applications received which were exceptional in their domain. We also thank every applicant for their belief in society and urge all the other fellow companies to participate in the next edition and help us build a bigger and bolder award ceremony during the next editions.
Sincere appreciation goes to the elite jury panel who took time out of their busy schedule to help us ensure smooth and unbiased decision making"
Visit India ITME 2022 from 8th – 13th December 2022 at India Exposition Mart Limited, Greater Noida, U.P.