Bangladesh and Taiwan have great potential of complementing each other for the development of the apparel and textile industries of both countries.
Collaboration involving business communities and trade associations can aid to open opportunities of deriving two-way trade benefits.
The observations were made when a delegation of the Taiwan Textile Federation (TTF) led by its President Justin Huang called on Bangladesh Garment Manufacturers and Exporters Association (BGMEA) President Faruque Hassan at the BGMEA Complex today, said a press release.
They had discussions about various issues of mutual interest regarding the apparel and textile industries.
BGMEA vice president Shahidullah Azim, directors Asif Ashraf and Abdullah Hil Rakib were also present at the meeting which was also attended by Timothy W. D. Tso, director at TTF and Emily Chen of promotion section at TTF.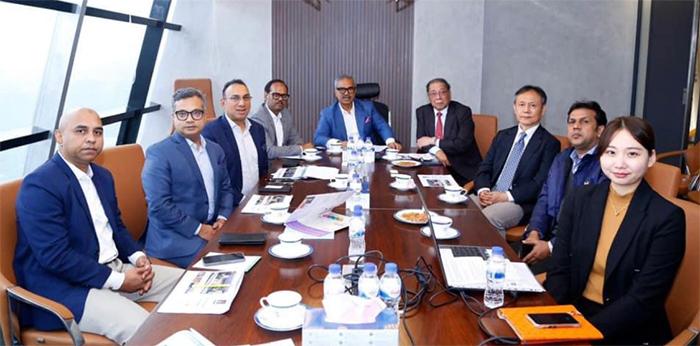 They discussed how both associations could work together to build interactive connections between apparel and textile businessmen of Bangladesh and Taiwan to facilitate meaningful business interactions.
BGMEA President Faruque Hassan said Bangladesh is the second largest exporter of ready-made garments in the world whereas Taiwan has a strong textile industry, particular considerable strengths in non-cotton segment.
Since Bangladesh is strongly focusing on diversifying from cotton to non-cotton products and value-added products, Taiwan having a big textile industry producing man-made fibers, polyester filament, nylon fiber and other fabrics can meet the demand of Bangladesh's RMG sector.
BGMEA and TTF expressed interests in organizing trade exhibitions to develop ties between RMG and textile businessmen of Bangladesh and Taiwan so that both the sides can work together to create a win-win situation.