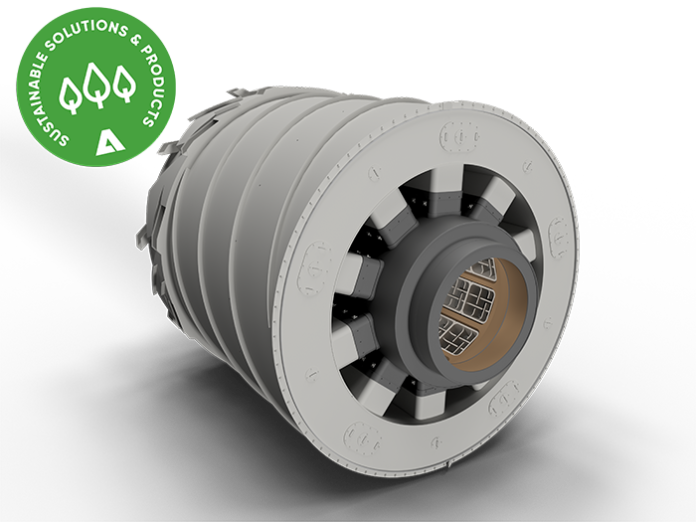 ANDRITZ's sustainable lime cooling system helps Stora Enso Imatra to achieve higher energy efficiency compared to conventional satellite cooling and reach its sustainability goals.
International technology group ANDRITZ has successfully delivered, installed and commissioned an energy-efficient LimeCool system at Stora Enso's pulp mill located in Imatra, Finland. The start-up took place at the end of 2022.
The innovative ANDRITZ LimeCool system is designed to use the heat of the processed hot lime in the lime kiln. This enables to achieve higher energy efficiency of the white liquor plant and an increase in the production of high-quality lime when compared to conventional separate satellite coolers.
Mika Varis, Project Manager, Stora Enso, says: "We selected the LimeCool system due to the state-of-the-art technology combined with ANDRITZ's flexibility and fast response. This was the complete package that met our needs."
This project demonstrates the ongoing solid business relationship between Stora Enso and ANDRITZ. ANDRITZ has just recently supplied production technologies and key process equipment to other Stora Enso locations in Finland and Sweden.