Under the motto "Rethink Nonwovens", Henkel will present breakthrough solutions to enhance the sustainability and efficiency in Nonwovens manufacturing at INDEX 2023, held from April 18 to 21 at Palexpo, Geneva, Switzerland. At stand 2255, Henkel will showcase Technomelt DM ECO, a new sustainability-focused adhesives grade for the Nonwovens market. For high-performance, high-efficiency bonding applications, Henkel will present its state-of-the-art Easyflow® hot melt adhesive solution, which employs an auto-feed system for safe and efficient delivery to set new standards in process performance. At INDEX, visitors can also learn more about Smart Adult Care, an innovative solution from Henkel Qhesive Solutions that combines Nonwovens with printable electronics to revolutionize adult incontinence management.
"INDEX brings together the global Nonwovens key value chain players to meet, collaborate and discover the latest innovations and best practices. As a leading partner to this dynamic industry, we are excited to presenting solutions that allow our customers to design and manufacture safer, more sustainable, and more cost-effective products and materials," said Eilyn Meneses Villabona, Senior Market Strategy Manager Personal Hygiene Adhesives EIMEA at Henkel.
Unlocking a new era of sustainability
With Technomelt DM ECO, Henkel is launching a sustainability-focused grade for the first time to the European Nonwovens market. The new range of direct bio-based adhesives for hygiene products construction, enables elastics and positioning applications to be carried out with more than 50% bio-based, non-fossil sources. In this way, Technomelt DM ECO makes more sustainable product designs possible, while helping hygiene manufacturers reduce their CO2 footprint. The adhesives range is compatible with renewable and standard substrates without compromising on process efficiency.
Optimizing Operational Efficiency with Easyflow®
Henkel will also present its Easyflow® hot melt adhesive system at INDEX 2023. This cutting-edge adhesive is based on a new pressure-sensitive, patented product form that enables safe and efficient delivery, and increases production line´s efficiency. Supplied in small, non-sticky micro chubs, the adhesive's unique form melts on demand, and enables the auto-feeding of Technomelt DM adhesives into hot melt tanks to enhance safety and operations while avoiding interruptions to production. The auto-feeding process minimizes the time the adhesive is molten inside the tank, reducing the risk of the build-up of VOCs while also reducing energy consumption by up to 20%. Easyflow®´s closed system integration reduces the risk of adhesives contamination from foreign materials entering the hotmelt tanks.
Converging our material and digital worlds – Henkel Qhesive Solutions presents Smart Adult Care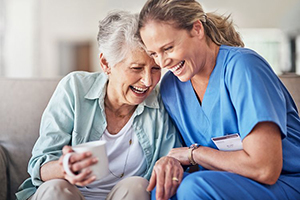 INDEX 2023 will also provide visitors to the Henkel booth with the opportunity to learn more about an exciting new hygiene solution being trialled by Henkel Qhesive Solutions, bringing Nonwoven hygiene products into the digital ecosystem. Smart Adult Care – part of Henkel Qhesive Solutions' offering and developed in cooperation with Smartz AG – transforms conventional adult diapers into connected medical devices by printing flexible sensors directly onto the backsheet of the incontinence product, to enable remote monitoring of moisture, movement and temperature. Trials in a residential care home have demonstrated that the solution is helping caregivers to provide better care to patients through more timely changes, while saving waste when reducing unnecessary changes.
The solution shows how Henkel Qhesive Solutions is leveraging megatrends like digitalization and IoT devices to create better and smarter solutions. At INDEX, Henkel experts can discuss how manufacturers in the Nonwoven sector can unlock new market opportunities. For the INDEX 23 Awards, Smart Adult Care has been selected by the Jury as a nominee for the category Finished products. The winner will be announced during the award ceremony which will take place on the first day of INDEX, April 18 at the EDANA stand.