Says Sri Lanka will remain a significant sourcing destination for the retail giant
Notes that the country must leverage on its strategic and accessible location
It will be essential to promote Sri Lanka as a potential investment destination
In the late 1990s, global retail giant and Britain's largest retail chain Tesco sought to establish its apparel sourcing for its own apparel brand from Sri Lanka. Formally setting up the Sri Lankan sourcing office in 2001, the company started working with a number of manufacturers and suppliers who have become crucial to the success and standards of its 'F&F' clothing brand.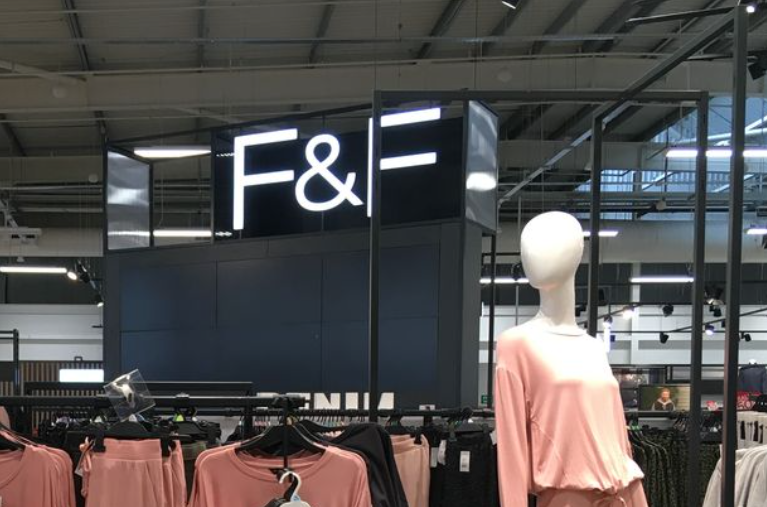 Over the years, Tesco has curated a fruitful working relationship with most of its local sourcing partners. In addition to the business generated through their agreements, the company also works to empower and uplift its sourcing partners and their workforce through special programs and initiatives.
"Sri Lanka is, and will remain a significant sourcing destination for Tesco. We are proud of the partners we have been working with thus far, and we will continue to partner them as we move forward as well," states Azmina Kareem, General Manager for Tesco.
Kareem, who is also the Vice Chairperson of the Sri Lanka Apparel Sourcing Association, enthusiastically expressed her confidence in Sri Lanka's apparel industry and the success of end-to-end operations albeit the challenges the country has faced over the last two decades.
When Tesco initially entered the Sri Lankan market, the country was in the midst of a 20 year civil war, which continued for almost a decade, ending in 2009. This was followed by the pandemic in 2020, which drastically slowed down and sometimes halted operations across all industries in the country. And in the last year it was the economic and political crisis which has led to social unrest.
Despite it all, most international businesses continued to operate and fulfil their requirements while continuing to contribute towards the country's economic recovery by enabling local manufacturers and suppliers to keep their businesses afloat.
In the apparel sector alone, it seemed that "the industry was essentially protected despite the ongoing adversities, as industry associations such as the Joint Apparel Association Forum (JAAF), the Export Development Board of Sri Lanka (EDB) and the apparel industry as a whole supported the workforce to ensure that manufacturing continues," notes Kareem.
"During the periods of crisis, the impacts on our shipments and sourcing activities were minimal, and I would also say that we had some of the best service levels during this time because labour was constant, and this was recognized by Tesco, despite opposing views being put out by media and other platforms. Undoubtedly, Tesco feels optimistic and strong about Sri Lanka's apparel sector"
Meanwhile, Kareem went on to note that "Promoting Sri Lanka to potential investors would be important as the country's strategic location alone provides a vast opportunity to promote and attract foreign direct investments (FDIs) which are critical, and will become a massive advantage for Sri Lanka.
On an international level, although Sri Lanka is equipped with the Generalised Scheme of Preferences Plus (GSP+) in the UK and the European Union (EU), the GSP to the UK will be replaced with the Developing Country Tariff Scheme (DCTS) in December of 2023.
Most brands such as Tesco itself rely on Free-Trade Agreements (FTAs) such as this with countries such as Sri Lanka, for cost-effective sourcing and logistics. This high level of efficiency, coupled with the highly skilled workforce, has increased the dependency for raw material supplies from countries like Sri Lanka, for global brands like Tesco.
"There are so many advantages to sourcing in Sri Lanka, which are globally recognized. The resilient nature of Sri Lankans, to stand strong amidst challenging times, given the country a reputation as one of the most reliable manufacturing and sourcing regions in the world, even pioneering ethical sourcing," Kareem said.
"We work with a supplier base that has high standards ethically and technically conforming to the compliance the brand expects. Further investments are being made for sustainability and ESG improvements across the supply base. Suppliers are actively investing further on technology and improving their operational efficiencies. But more importantly, it's the approach to upskilling and uplifting their workforce and communities. This is what sourcing in Sri Lanka also means to us. It's world-class."