United Nations Industrial Development Organization (UNIDO) and the Delegation of German Industry and Commerce (AHK Sri Lanka) together with the Sri Lanka Export Development Board (EDB) organized an awareness program for Sri Lankan exporters in preparation for the forthcoming German Act on Corporate Due Diligence in Supply Chains that came into force in Germany from 1st January 2023. The initiative aimed to increase awareness regarding the new law in Germany, and outline the challenges and opportunities for Sri Lankan Export Industries.
More than 75 guests including exporters, Sri Lankan agencies, professional associations, and relevant stakeholders attended this event which was organized on the 25th of April 2023 at the Mövenpick Hotel. The German Supply Chain Act (titled Act on Corporate Due Diligence Obligations in Supply Chains) is an effort on the part of the German Federal Government to work with enterprises towards improving the human rights situation around the world and giving globalization a social dimension while taking the 2030 Agenda for Sustainable Development into account. The act obliges all companies operating in Germany in 2023 with 3,000 or more employees to implement a supplier risk management system. In 2024, the act will apply to companies operating with 1,000 or more employees. The risk management system will help assess, mitigate, and monitor human rights and environmental risks in the company's supply chain. Sri Lankan exporters to Germany will need to comply with the requirements requested by the importers in Germany to assure supply chain due diligence, through traceability, site-level audits, and company reporting mechanisms.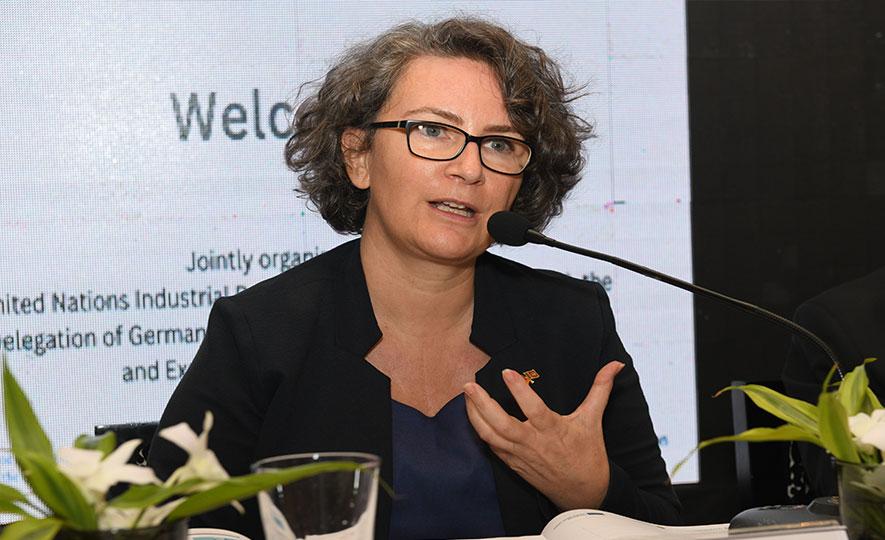 Ms. Marie Antonia von Schönburg, Chief Delegate of AHK Sri Lanka stated: "The implications of the German Supply Chain Due Diligence Act is to ensure free and fair trade. This includes transparent value chains, sensible trade agreements that enable lasting good economic relations, and the observance of fundamental human rights and international conventions in commerce. In short, it is to guarantee economic standards across value chains when doing business with Germany."
The European Union (EU) is preparing similar legislation, that goes even further than the German Act. For example, while indirect suppliers will not be affected by the German Supply Chain Due Diligence Act, the European Supply Chain Act will monitor the entire value chain. Considering that the EU is Sri Lanka's second-largest export region, and Germany is the fourth-largest export destination for Sri Lankan exports, it is pivotal for Sri Lankan companies to be prepared to adhere to the conditions imposed by the German and the upcoming EU Supply Chain Act.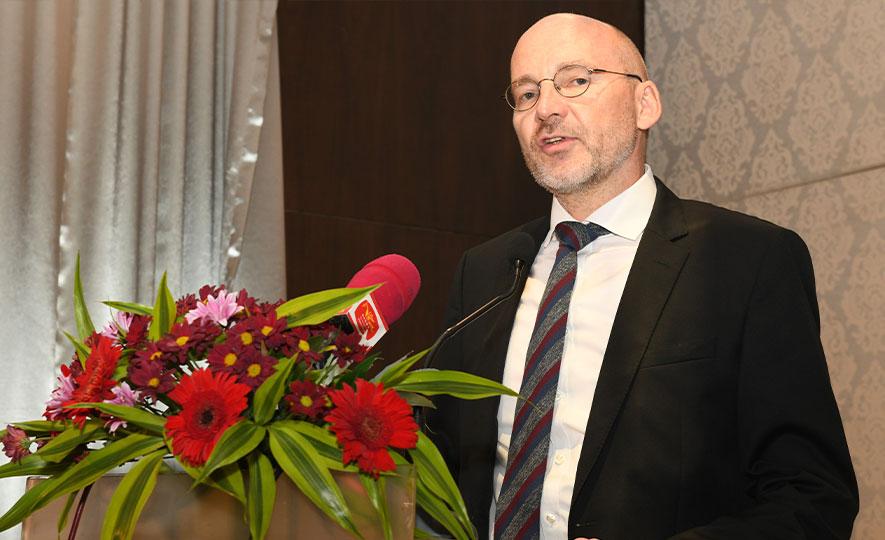 H.E. Hoger Seubert, German Ambassador to Sri Lanka & Maldives conveyed "The German Sustainable Supply Chain Due Diligence Act is yet another example to showcase Germany's commitment towards social and environmental standards. These guidelines have been implemented to make supply chains more transparent, boost human rights and protect the end consumer. I believe this will be a great opportunity for Sri Lankan exporters to stand out from their competitors by demonstrating their integrity and resilience".
Dr. Jairo Andres Villamil- Diaz said UNIDO with the financial support of the EU has carried out several projects in Sri Lanka and presently implementing another EU-funded project titled BESPA FOOD ' "Mainstreaming Standards-based best practices for  Agri-Food Sector Development" that aims to contribute to a more productive, sustainable, diversified,  climate-resilient,  market-oriented and inclusive agriculture production in Sri Lanka. A producer-driven communication campaign is targeted and implemented under BESPA food activities to strengthen awareness of commercial and public health benefits of compliance with technical regulations, voluntary standards, and market requirements for greater access to high-value markets. In this regard, UNIDO identified the Corporate Due Diligence in Supply Chains (Supply Chain Due Diligence Act) published in the German Federal Law Gazette dated July 22, 2021, entered into force by January 1, 2023, as an opportunity hence joined hands with AHK Sri Lanka and EDB in providing guidance on the Supply Chain Due Diligence Act for entrepreneurs and businesses.
The following dignitaries were present at the successfully concluded awareness program, H.E. Holger Seubert – German Ambassador to Sri Lanka and Maldives, Dr. Kingsley Bernard, Chairman & Chief Executive – EDB, Dr. Jairo Andrés Villamil Díaz – International Senior Specialist, UNIDO, BESPA-Food, Ms. Marie Antonia von Schönburg, Chief Delegate of Delegation of German Industry and Commerce (AHK Sri Lanka).
In addition, key personnel from leading exporting companies to Germany representing apparel, coconut products, spices, and value-added fruits were also present at the program.