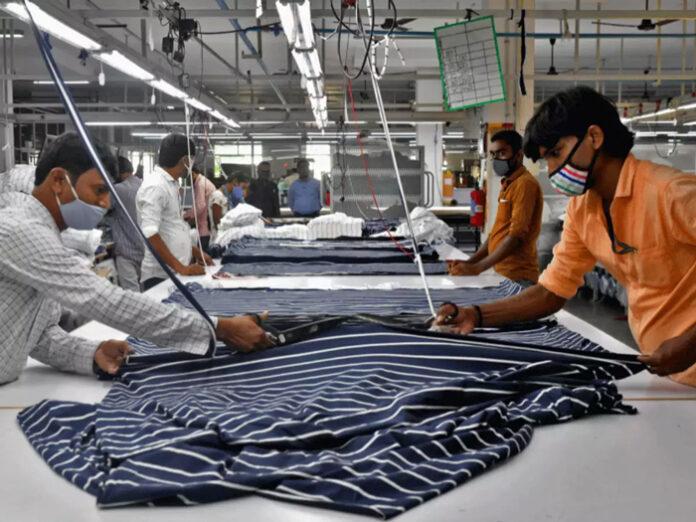 The steep decline in exports and depressed demand both domestically and globally, have led to more than one-fifth decline (22.6%) in India's garment manufacturing between April and August this year when compared with the same period in 2022. Manufacturers said textiles also witnessed a decline of almost 2% in the same period compared to last year.
Data available with the Confederation of Indian Textile Industry (CITI) on the Index of Industrial Production for textiles and clothing shows that textile production improved slightly (1.6%) in August, though there was a decline in the cumulative index for April – August 2023. While "wearing apparel" (meaning garments), index dropped 17.1% in August and 22.6% during April-August 2023 as against the corresponding period last year.
However, textile exports grew 11.06% in September 2023 over the previous year while apparel exports registered a decline of 11.23% last month.
A textile exporter near Coimbatore, who did not wish to be identified, attributed several reasons for this decline in manufacturing and exports. He said the Quality Control Order recently introduced by the government, which mandates a Bureau of Indian Standards certification for man-made fibre, including those that are imported, has led to a steep decline in exports as textile manufacturers are unable to source these raw materials as per the government's specifications in the international markets.
KM Subramanian, President of Tiruppur Exporters' Association, said most garment exporters have reduced workers' shifts, or, done away with overtime production. "There is production loss but no job loss," he said. The recent announcement of a drawback in duty hikes is expected to help revive exports, said Mr. Subramanian
Clothing Manufacturers Association of India (CMAI) Chief Mentor Rahul Mehta said, "The domestic market is slow since mid-March". Mr. Mehta added, "sales during the festival season will be higher than August-September. But compared with last year, the growth is expected to be flat". He said the wedding season after Deepavali might witness an uptick in sales. However, Mr. Mehta warned that "if the low production trend continues for another couple of months, there will be job losses".