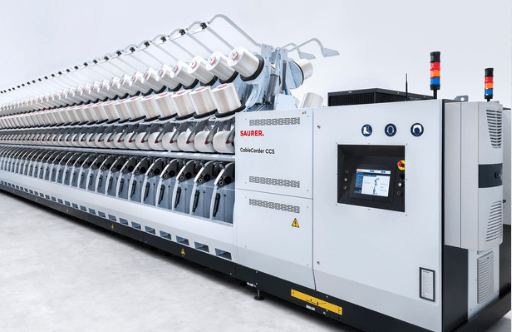 Founded in Switzerland in 1853, Saurer is a leading globally operating technology group focusing on machinery and components for yarn processing. From the finest woollen yarns for suits or sportswear to cotton or blends for our daily clothes or home textiles. And from carpet yarns to technical yarns for tires or protective clothing and glass fibre components for the 5G technology, Saurer machinery spins and twists yarns that accompany you 24 hours a day. 
At this year's China International Import Expo, CIIE 2022, Saurer is presenting the innovative CableCorder CC5 with state-of-the-art energy-saving technology. New machine components and an optimised yarn path ensure a high level of operating comfort and process reliability. The package automation further improves the ergonomics at the working place. The efficiency of package transport can be further increased by using modern automated guided vehicle (AGV) technology.
Twisting machinery has a long tradition at Saurer
The CompactTwister has been established in the market for over 25 years, producing the finest twisted yarns for woollen jackets or cotton shirts. The CarpetCablers and CarpetTwisters have been producing high-quality yarns for premium carpets and other textiles for over 35 years. The portfolio also includes twisting and cabling machines for glass fibres and other kinds of technical yarns.
Demand for intelligent production processes in the textile industry is increasing
Connectivity and data management have become an essential part of any mill today. The Saurer Mill Management System, called Senses, consolidates production data and also allows our customers to integrate third-party machines.
Digitisation has also revolutionised traditional services such as on-site visits, in-person training and machine troubleshooting. Remote service is becoming a standard tool alongside regular visits. Our service team can access a fully digitised fault log and identify any problems so that specialists can give immediate advice, saving the customer valuable time.
With Saurer, spinning mills are prepared for the challenges of the circular economy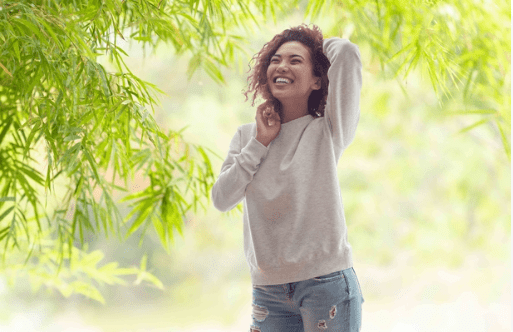 We enable spinning mills to process a wide range of recycled and regenerated fibres in their production. Our rotor spinning machines are leaders in the processing of recycled fibres. We specialise in the preparation of recycled fibres and our textile technology laboratory continuously assists our customers in optimising their yarn production and yarn quality.
Sustainability is part of Saurer's vision
Saving resources has always played an important role in Saurer's vision. With the E³ product development philosophy, Saurer ensures that each new generation of machines consumes less energy and helps customers to save resources or space. We also contribute to the industry's ability to use forward-looking technologies, e.g., by preparing yarns for use in the wind energy industry or 5G technology with our twisting machines. As an environmentally conscious company, we also aim to optimise our own global production facilities to continuously reduce our environmental footprint.
With more than 160 years of experience, Saurer has always been committed to advancing the textile industry, integrating high-end equipment manufacturing with modern information technology to provide complete solutions for the smart spinning mill.
Our team is looking forward to presenting these innovations to all guests at CIIE in Hall 4.1, Stand C6-07 from 5 to 10 November 2022 in Shanghai.