ICC is one of the few companies in the world that manufactures Card Clothing to process all fibres, natural and man-made on every type of carding machine, be it conventional or super high production card.
ICC's manufacturing facility at Nalagarh, Himachal Pradesh, India, has the state of art high precision computerized controlled machines with smart online checking devices to produce the best Card Clothing to serve the global Industry. ICC has been avant-garde, believing in innovation and upgradation with new products developed to handle the evolving needs of the increased rates of output and to meet more exacting quality standards worldwide.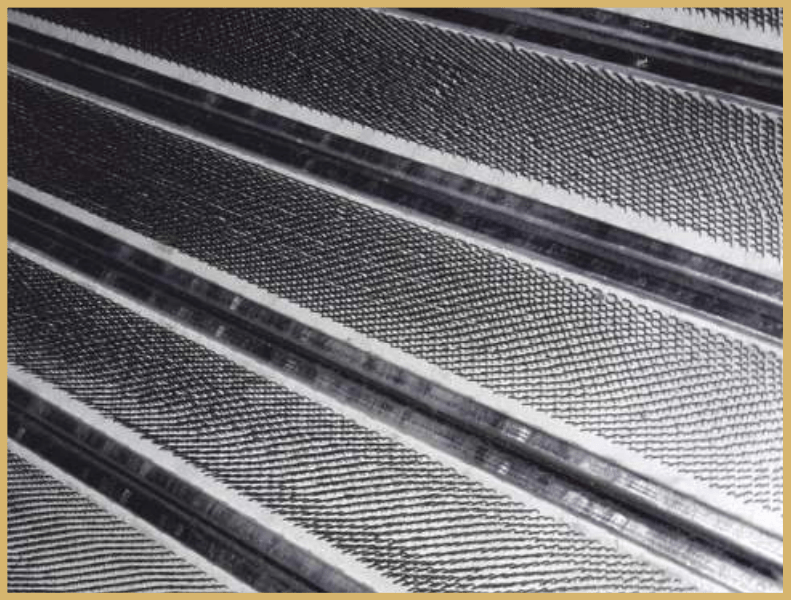 The R&D cell at ICC is continually tuned in to market needs, experimenting with newer ideas and technologies, making significant breakthroughs in tooth geometry, surface finish, heat treatment process etc.
Recent developments include special alloy steel wire with patented heat treatment process in the "ProLyf Gold series" Cylinder wire. A new generation of patented tops "ProLyf Gold Tops" with multiple reverse lane direction in the tops, with progressive PPSI, has won award. Specially developed polished Aerodoffer wire "ProLyf Gold Doffer" for effective doffing performance and Carriers with special surface treatments "ProLyf Gold Carrier" for longer life at very high production rate.
Extensive trial studies in the mills across various segment of the spinning industry conducted by NITRA showed the achievement of higher carding efficiency with this new range of Card Clothing on High production carding segment.